Frequently Asked
Questions
What is a home inspection?
A home inspection is an objective visual examination of the physical structure and systems of a home, from roof to foundation. A home inspection is the equivalent of a physical examination from your doctor. When problems or symptoms or problems are found, the inspector may recommend further evaluation or remedies.
What does a home inspection include?
A standard home inspection summarizes findings from a visual inspection of the condition of the subject home's heating system, central air conditioning system (temperature permitting), interior plumbing and electrical systems; roof, attic, and visible insulation; walls, ceilings, floors, windows and doors; foundation, basement, and the visible structures of the home.
Why do i need a home inspection?
A home inspection summarizes the condition of a property, points out the need for major repairs and identifies areas that may need attention in the near future. Buyers and sellers depend on an accurate home inspection to maximize their knowledge of the property in order to make intelligent decisions before executing an agreement for sale or purchase.
What will it cost?
Inspection fees for a typical single family home vary by geography, size and features of the property, and age of the home. Do not let the cost deter you from having a home inspection or selecting an inspector you are comfortable with – knowledge gained from an inspection is well worth the time and expense.
Can't I do it myself?
Even the most experienced homeowner lacks the knowledge and expertise of a professional home inspector. A professional home inspector has the experience, depth of knowledge and training to make an unbiased and informed report of the condition of a property.
Can a house fail a home inspection?
No. A professional home inspection is an examination of the current condition of your home. A home inspection describes the physical condition of a property and indicates what may need repair or replacement.
What if the report reveals problems?
No house is perfect. When the inspector identifies problems, it does not indicate you should not buy the house. His findings serve to educate you in advance of the purchase about the condition of the property.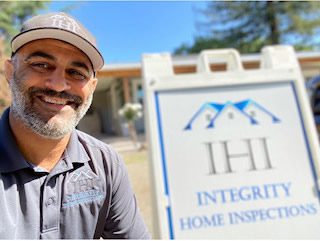 Nader Soltanizadeh
Founder
Nader Soltanizadeh, the owner of Integrity Home Inspections, is an Allied School Member Approved by the InterNACHI education, Affiliate Member of CREIA Premier Educational and Certified Mold and Allergens Inspector.